Some of our past press print articles, audio recordings, and video recordings are available below. Click on any image to see an expanded version of it, audio recordings will require mp3 player support on your web browser.
Eerie Investigations in the Star, 17th November 2005
---
Eerie Investigations in the Guardian network of newspapers, 3rd November 2005
and the Independent network of newspapers, 5th November 2005
Note, the picture below is the correct picture for the story - the printed article
used an older file picture. The online version has a seperate picture.
(Online copy
|
(Online printable copy)
---
Eerie Investigations in the Hertford/Lea Valley Star, 18th October 2005
---
Coverage of the August Eerie Investigations paranormal night,
in the Guardian network of newspapers, September 1st 2005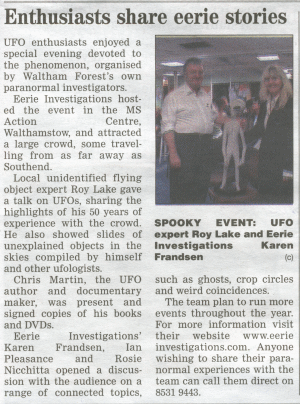 (Online copy
|
(Online printable copy)
---
Eerie Investigations in the Guardian network of newspapers, August 25th 2005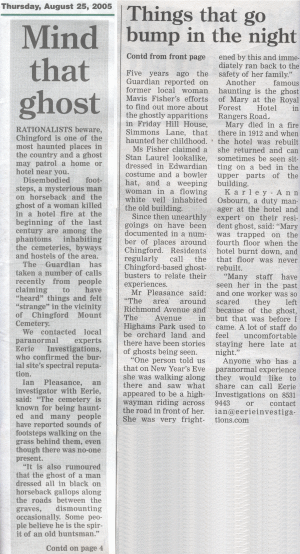 (Online copy
|
(Online printable copy)
---
Eerie investigations radio interview, aired on BBC Essex, August 22nd 2005
(Duration 20 minutes, 21 seconds)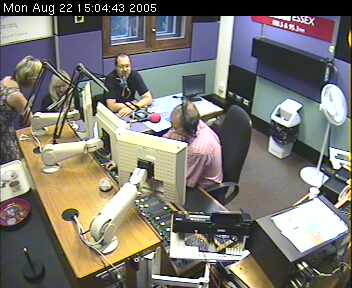 High Quality (29Mb 192Kbps)
Medium Quality (19Mb 128Kbps)
Low Quality (14Mb 96Kbps)
---
Eerie investigations radio interview, aired on Whipps Cross radio, 2005
(Duration 6 minutes, 52 seconds)
High Quality (16Mb 320Kbps)
Medium Quality (9.6Mb 192Kbps)
Low Quality (6.4Mb 128Kbps)
---
Eerie Investigations in the Guardian network of newspapers, April 2005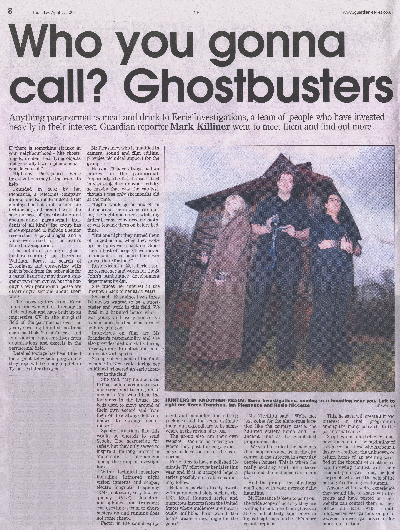 (Online copy)
|
(Online printable copy)
---
Eerie Investigations in the Guardian network of newspapers, 2003
---